Every day is a
fight for survival.
Imagine what people in Ukraine are going through now.
Their live has changed in the worst way possible.
They face now a horrible new reality.
War in their own country.
The invasion is causing a humanitarian crisis of unimaginable proportions.
1 MILLION
people have fled Ukraine in just one week.

"We are looking at what could
become Europe's largest refugee
crisis this century"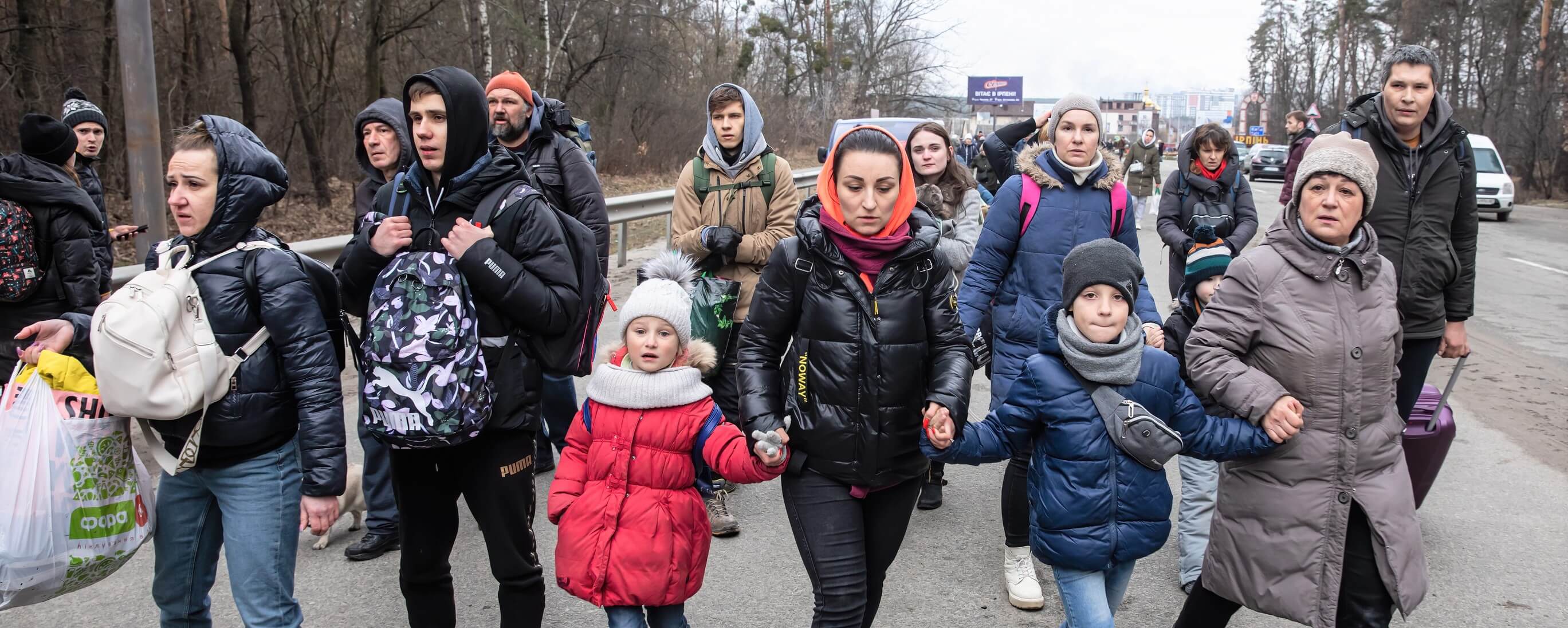 Women, children and the elderly flee seeking safety.
The EU expects up to
7 million refugees

.
In terror, people escape to neighboring countries. A journey full of risks. Cold, hungry and exhausted, they reach the border to finally be safe.
The population
suffers from the
terrible violence
of war.

Especially children –
the helpless victims
of this conflict.
How the world is helping.
Aid organizations have started emergency operations.
A massive wave of refugees
At the borders of the hosting countries, work goes on day and night.
With many volunteers and staff caring for the arriving refugees.

The relief efforts include:
Distribution of food and hot, comforting meals

Provision of safe shelters

Psychosocial support for adults and frightened children

Protection of children who arrive alone

Assistance in reuniting separated families

Inside the country
Urgently needed aid is also delivered on the ground.
Distribution of food parcels and meals

Mobile medical teams provide critical health services

Transport of children and families safely out of Ukraine

Supplying generators for producing vital electricity

Providing access to clean water


Your donation is a glimmer of hope
for the suffering people of Ukraine!